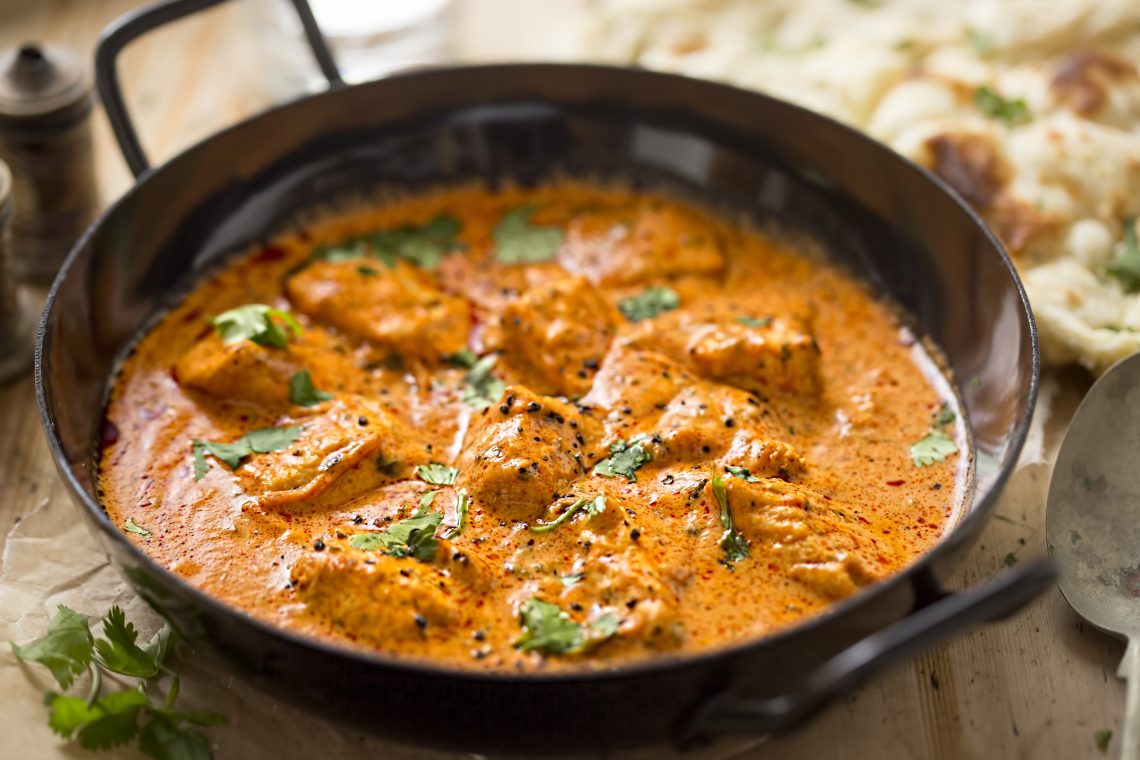 This is one of my family's favorites, also known as Mughlai Chicken. Nothing beats the wonderful aroma of this rich curry. Cooked with lots of Indian spices, infused in butter or ghee & cooked in a rich creamy sauce. A traditional recipe from the Moghuls of India.
Ingredients:
500g diced chicken breast or 500g of diced Riya's Paneer
1 large onion chopped
7 cloves of crushed garlic
1tbsp of crushed ginger
3 green chillies chopped
100g of butter or ghee (clarified butter)
3 tbsp of oil
1 heaped tsp of cumin seeds (jeera)
2 cardamom pods
2 heaped tsp of ground coriander seeds (dhania powder)
2 heaped tsp of ground cumin (jeera powder)
2 tsp garam masala
1 tsp turmeric powder (Haldi)
1 tsp of salt
150 ml single cream
1 x 400g tin of tomatoes crushed
Method:
On a medium heat in a non stick pot add butter/ghee and oil
Then add cumin seeds & cardamon pods and cook for 1 minute
Next add chopped onion & cook on a low to medium heat until the onion starts to go golden around the edges
Then add garlic, ginger & chillies and cook for a further 1-2 mins
add Ground Coriander, Cumin, garam masala, turmeric & salt to the onion base and cook on low for 30 seconds. This will infuse the oils from the spices into your onion base
Turn the heat down to low and add cream and stir ensuring the wonderful curry base with onions, garlic, ginger, chillies and spices are mixed well
Cook for 1-2 mins & the add tomatoes.
Cover & cook for about 10 mins on low heat until the butter/oil starts rising to the top. If necessary add half cup of hot water to avoid sticking.
Taste the sauce and add more salt to taste if required or chilli powder for that extra heat
Finally add diced chicken (or Riya's Paneer if choosing the veg option), cover and cook for approx. 20 mins or until chicken is cooked through and tender.
Garnish with fresh chopped coriander & enjoy with Riya's Original Recipe Fresh Handmade Naans. Delicious!