It all started in my kitchen.
I was brought up in a traditional, Indian household and was always in the kitchen with mum. The house was buzzing with guests and there was always fresh, cooked food on the table. I was taught to cook from the age of 10 and whilst my friends were "playing out" I was busy in the kitchen! As Mum became ill, I took over the cooking and with my dad & younger brother's help, it became a love story of good food, warmth, love & laughter in the kitchen. I still use family recipes as a starting point, but evolve them to suit current tastes and trends. As I had my own family and became a working mum to three children, I continued to spend hours cooking. One of my greatest pleasures is feeding my friends and family!
As my workload got busier and the kid's demands got greater, I thought there has to be a better way to create quick but tasty Indian-inspired dishes. I shopped around and found a few spice blends that claimed to make these wonderful dishes; except I still had to buy many additional ingredients before I could make the dish. What was the point in that? I may as well cook from scratch using the spices in my own cupboard!
A lightbulb moment occurred and I decided to experiment with different spices in my kitchen.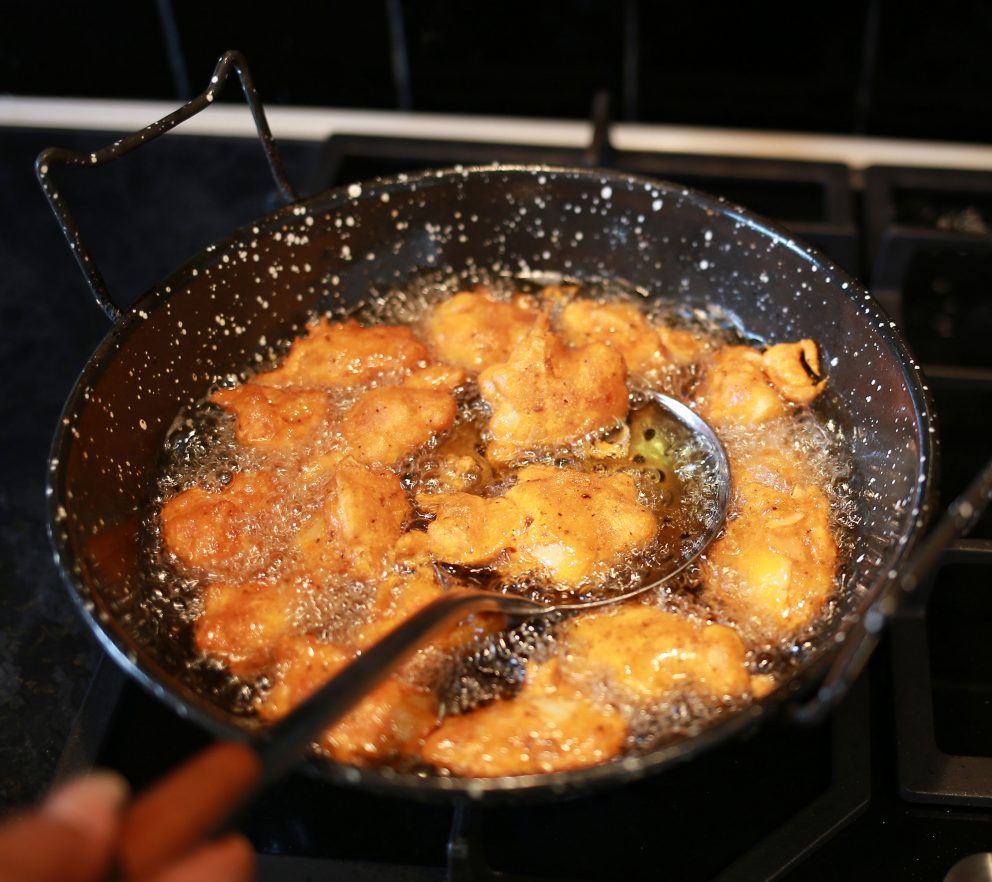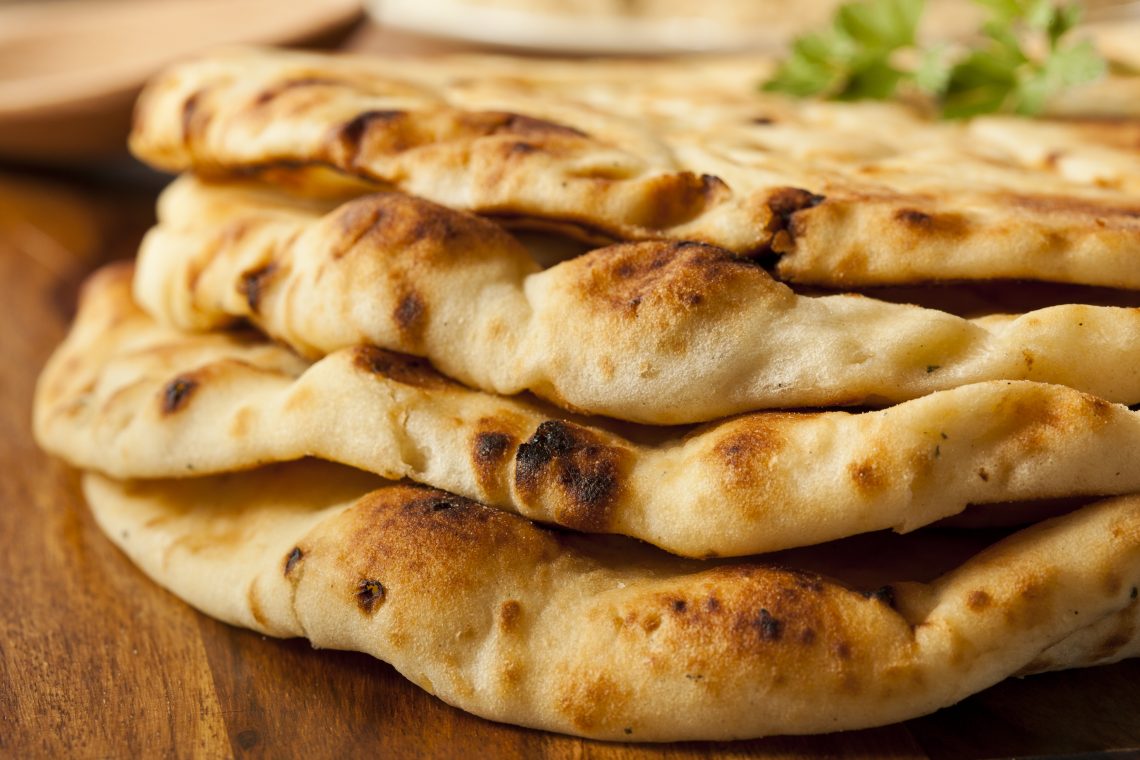 Several trials, lots of tastings and almost two years later, in 2015, the brand Riya's Original Recipe was born. Named after our daughter Riya (the most un-forgivable food critic in the family) my range of spice blends for pakoras and masala mixes were created. Nothing to add except water and/or oil. Easy, quick and very tasty. Minimal preparation, no marination and no more hours and hours of cooking. Best of all they're made in the UK and approved by the Vegan Society.
My husband Saj & I started selling our spices to retailers managing the small business from our garage, whilst still working full time! After 2 years we finally took the plunge & left our jobs to run the business full time. With Saj's extensive experience in the industry & my love of cooking it was, as they say, a no brainer!
As a family-run business, we are very passionate about the quality of our products. With eating trends changing we realised there was a big gap in the market for Indian inspired Vegan products and were the first to launch restaurant quality, Vegan Handmade Flame Baked Naans, opening up to a wider consumer audience. Since then our Vegan range has grown from strength to strength and this is verified with the sunflower stamp on our products, giving Vegans the assurance that these have been approved by The Vegan Society!
Our products won't reach you until we and our focus groups have personally tried and approved all of them and we will only work with manufacturing partners that hold the right accreditation's which mirror our standards & principles.
We are just a family like yours and want to offer excellent, great tasting food that you and your family can enjoy.
It's simple really – if it's not good enough for my table, then it doesn't get to yours.
Anita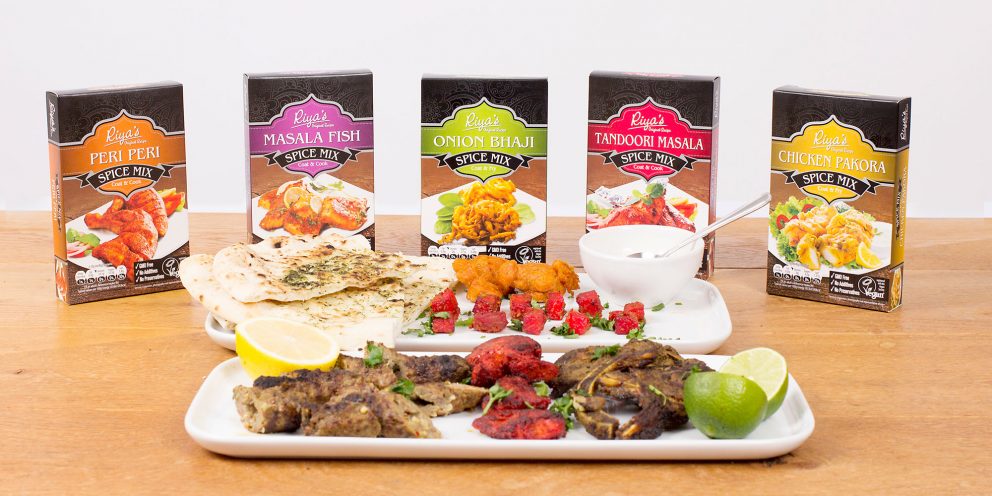 Our products are made by our manufacturing partners who are accredited to BRC, SALSA and ISO Standards.
The sunflower symbol is our assurance that our Vegan range has been given the Vegan Society stamp of approval!
Every item made has full traceability so you can be assured that when we say "quality", we mean it.
Popped in to my local Asda en route home tonight to buy some naan bread to accompany my home made chicken and banana curry prepared for dinner. Discovered your (new I think) naan bread. What a find! Have just finished dinner. Sprinkled with water and warmed in the oven. The best I have ever tasted for a shop bought naan bread, and even a restaurant standard. Great taste and consistency! Thank you. The reason I decided to email you is because I am very fussy and hard to please. I wanted to say thanks for a great product. Will definitely be trying the different flavours and recommending to my family and colleagues.

NS